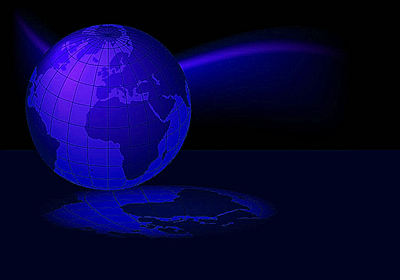 Whether it is a potential business partner, a nanny responsible for your for the well being of your children and or a slick talking Financial Planner, you deserve to know...
Real Estate Fraud continues to rise. We will conduct a Due Diligence Investigation on the property (PAR/Property Acquisition Research)
you are considering as an investment and digg up it's history.
"Mitigating Risks with a World of Information"

Learn more about us by clicking the the above link and or by contacting us via our online referral form... How may we be of service?

FYI is a professional corporate investigative firm and background check company. Our firm provides comprehensive background screening services for organizations that need help in mitigating the numerous risks involved with operating a business. Knowledge is power! The actionable intelligence we offer organizations will provide empowerment and the ability to make informed decisions in critical areas such as real estate investments, business acquisitions and employment.

FYI © 2011


Trust FYI to conduct the interviews of potential employees after performing the employee background check. This will insure that the results are thorough an unbiased!

Knowledge is Power. Take advantage of the knowledge that is available to you and avoid unnecessary risks.

In order to make wise decisions in business, nothing is more important than knowing who you are about to hire and or conduct business with. In the age of technology, a simple phone call will no longer suffice. There is too much fraud being perpetrated on the uninformed. FYI is your information conduit and partner in the fight to stay informed. Technology has made it easy for applicants, business partners, investors, etc. to provide fraudulent and or misleading documentation. Trust in FYI to perform the necessary due diligence research on your behalf.

For Your Information solutions will put your mind at ease and mitigate unknown liabilities. Our information solutions will assist your organization with establishing:

• Identity & credit history
• Employment history
• References & academic credentials
• Criminal record
• Civil suits & financial liabilities
• Driver's record
• Professional affiliations
• Sex offender inclusion/exclusion
• Homeland security
• Substance abuse

Here are just a few benefits for utilizing FYI as your information specialist:

• Reduced turnover and shrinkage
• Decreased training costs
• Increased productivity
• Protecting your organization's integrity with your clients and
vendors

fyiprivateeye.com founder is a CA Licensed Private Investigation Agency located in California. In states or countries where FYI has not obtained a license to provide Private Investigation services (where applicable), FYI has established strategic partnership with Private Detectives within the continental US & worldwide and will contract investigative & protective services and or refer leads generated from this site to qualified Private Investigators, as needed.

Private Investigation, Criminal Defense Investigations & Executive Protection Services by State or Country:
Alaska | Alabama | Arizona: Phoenix | Arkansas | California: Los Angeles, San Diego, San Francisco, San Jose | Colorado: Denver | Connecticut | Delaware | Washington DC | Florida: Miami, Boca Raton, Fort Lauderdale, Tampa, Clearwater, Orlando, Daytona, West Palm Beach, Naples, Fort Myers, Jacksonville | Georgia | Hawaii | Idaho | Illinois: Chicago | Indiana: Indianapolis | Iowa | Kansas | Kentucky | Louisiana | Maine | Maryland| Massachusetts: Boston | Michigan | Minnesota | Mississippi | Missouri | Montana | Nebraska | Nevada | New Hampshire | New Jersey | New Mexico | New York | North Carolina | North Dakota | Ohio | Oklahoma | Oregon | Pennsylvania: Pittsburgh | Rhode Island | South Carolina | South Dakota | Tennessee | Texas: Dallas, Houston | Utah | Vermont | Virginia | Washington | West Virginia | Wisconsin | Wyoming
International Private Investigations:
Cancun Mexico | Cabo San Lucas Mexico | Puerto Vallarta Mexico | Japan | China
Private Investigation & Executive Protection Services by California County:
Private Investigator Alameda County | Private Detective Contra Costa County | Private Investigators Fresno County | Private Detectives Imperial County | Private Investigation Kings County | Private Investigators Los Angeles County | Private Detective Agency Madera County | Private Investigations Marin County | Investigator Merced County | Monterey County Private Investigator | Detective Agencies Napa County | Private Investigators Orange County | Private Detectives Riverside County | Private Investigator San Bernardino County | San Benito County Investigations | San Diego County Private Investigators | Private Investigator Agency San Francisco County | Detectives San Joaquin County | San Mateo County Private Investigation | Santa Cruz County | Sacramento County | Solano County | Sonoma County | Stanislaus County | Tulare County | Ventura County | Yolo County
Subsidiary of Surveillance Systems Group, Inc.
FYI / For Your Information
8300 Utica Avenue, 3rd Floor, Rancho Cucamonga California 91730
Toll Free (877) 687-3939/OUR-EYEZ
For Your Information is licensed through the California Bureau of Security and Investigative Services (BSIS)
California Investigator License #: PI 26978 (prior PI License # 23070)
---
---
---
Services & Additional Programs:



Accident Investigations
Accident Reconstruction
Address Search and Verification
Affidavits
Arson Investigations
Asset Searches
Asset Protection
Background Checks
Bail Enforcement
Bilingual Investigations
CA Guard Card Testing
Cargo Theft Investigations
Child Custody Investigations
Civil Investigations
Computer Forensics
Computer Investigations
Corporate Investigations
Counter Surveillance Investigations
Court Records Research-(Municipal, State & Federal)
Criminal Defense Investigations
Difficult Process Serves
Disability Investigations
Divorce Investigations
DNA Testing & Test Kits
Drug Testing & Test Kits
Eavesdrop Detection- (TSCM & Debugging)
Education Verification
Elderly Abuse Investigations
Executive Protection
Extortion Investigations
Falsely Accused Investigations
Fraud Investigations
GPS Tracking
Hidden Camera (Sales & Installations)
Homicide Investigations
Identity Theft Prevention
Infidelity Investigations
Inmate Statements & Interviews
Insurance Fraud Investigations
Intellectual Property Investigations
Interviews & Interrogations
Loss Prevention
Matrimonial Investigations
Minority Investigations (Surveillance, Statements & Interviews)
Missing Heir locates
Missing Persons Investigations
Nanny Background Checks & Cams
Personal Protection
Phone Breaks/CNA (Customer Name & Address)
Political Investigations
Pre-Employment Screening
Pre-Marital Investigations
Process Service
Repossessions
Search and Seizure Investigations & Consulting
Security
Security Cameras & Diagramming
Security Consultation
Sentencing Investigations
Sex Crimes Investigations
Skip Tracing
Stalking Prevention & Suppression (create definition)
Statements (Audio & or Video)
Suicide Investigations
Surveillance
Surveillance Equipment
Trademark Infringement Investigations
Theft Investigation (Interviews & Interrogations)
Tenant Screening
Use of Force Investigation & Consultation
Utilities Break/CNA (Customer Name & Address)
Undercover Investigations
Unlawfully Detained and or Falsely Arrested Investigations
Witness Investigations
Workers Compensation Investigations
Wrongful Death Investigations

---

*~* Elder Abuse *~*
Nancy Grace Show!

"Do you really know who you're doing business with?"

---
Business Intelligence

Employee Screening


&


Intelligence



Real Estate & Investment Intelligence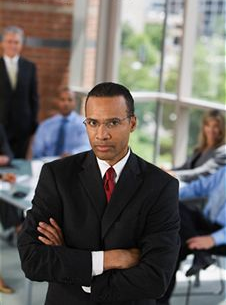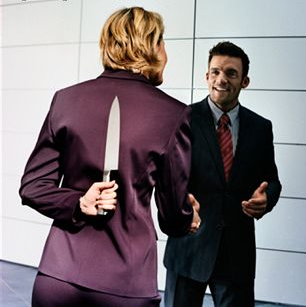 EMPLOYMENT CANDIDATES


Most successful businesses understand that their employees are their most valuable asset. Customer information is a valuable asset and should always be protected. However, most business fail to conduct adequate due diligence before hiring an employee.



*~*FYI SOLUTIONS*~*


FYI can assist with background & educational checks, reference investigations and interviewing of potential candidates that will provide your organization actionable intelligence to make informed
decisions.



EMPLOYEE INTEGRITY


Many of us have heard the phrase "When the cats away, the mice
shall play". In today's economy, business will no longer be able to
survive unproductive & inefficient work habits. Often times a businesses managers and or supervisors are forced to fill in the gap when employee work productivity declines. Other times, the managers & supervisors are ineffective trying to be both manager & supervisor (aka good cop & bad cop). FYI has a variety of investigative solutions that will allow us to assume the bad cop role which allows your employees to respond more favorably to their manager thus increasing productivity, moral and respect for their workplace.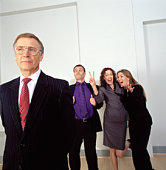 *~*FYI SOLUTIONS*~*


FYI chooses not to prey on the fears of our clients. Instead we conduct research into the trends that predominately affect the success and integrity of small, medium and large businesses. FYI does not sensationalize current events to make a profit when the real threat to the client might be the knife in their back. The misuse of customer information can be costly to your business. Make FYI your strategic partner in business today!

Fraud is rampant in the world. However, America seems to be the primary target of fraudsters. With our over abundance of millionaires, industrial resources and technology, it is very clear why some much fraud is being perpetrated against the citizens of America.

As it has been said many a time, "If it sounds too good to be true, it usually is." Real Estate investors and venture capitalist are easy
prey because if you have money, the time to buy is NOW!

However, there are very few great deals available right now because the competition for those opportunities are plentiful. Before you invest your money with the Bernard Madoffs' of the world, perform the required due diligence into your financial adviser and any investments. Your family, partners, clients and financial advisers will undoubtedly respect & thank you for it!